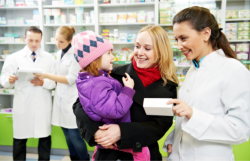 What services can you expect from Care Plus Pharmacy?
20% to 30% Off Chain Pharmacy Price
Generic Plan
Custom Packaging to improve medication therapy compliance
Price Match Guarantee
No Wait Time for prescription refills
Free Monthly Supply of Aspirin or Multivitamins
Apart from being a Retail pharmacy, we also serve ALFs and Nursing Home Residents with their maintenance medications. If you operate a home and would like us to supply your medications or medical supplies, please call 727-784-6200.